Framing, Canvas Mounting, and
More at Galerie Severn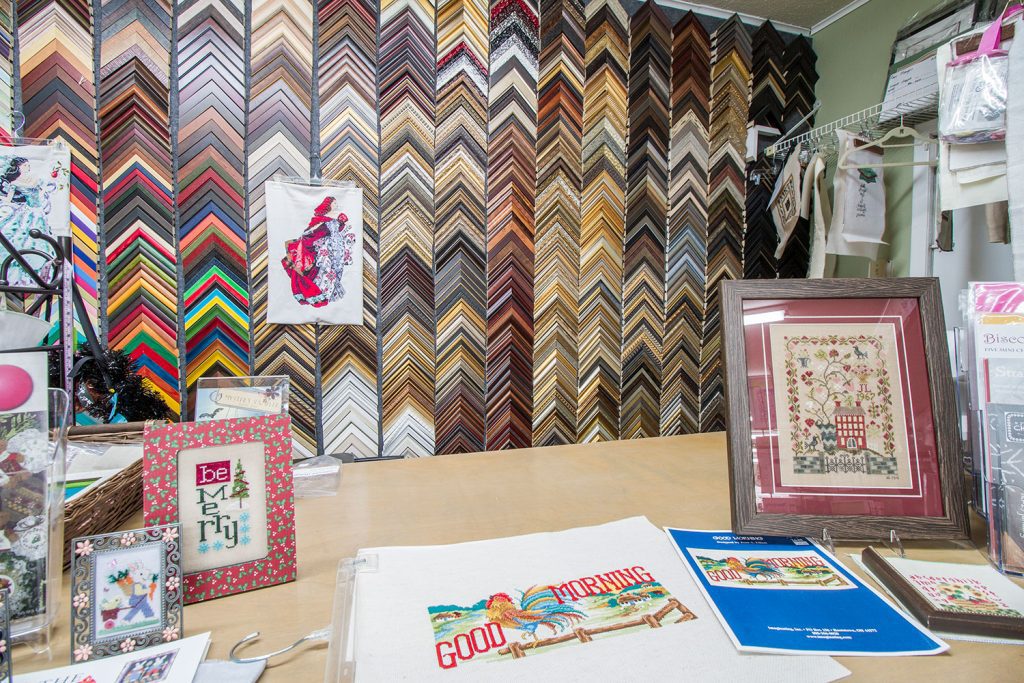 Galerie Severn is a family of framers. For two generations, our greatest joy has been to preserve your memories in creative and unique ways. From diplomas and flags to photos and needlepoint art, we are honored to be a part of the vision you have for your piece. Whether you need a custom frame or a repair, our 24 years of experience means that your precious moments and items are in trusted hands. 
Since 1997, Galerie Severn has been keeping memories alive. Started by our father—framing has always been in our family. In fact, "family" is the center of our business. Creating frames and settings for photos, diplomas, cross-stitch projects, artwork, etc. for families to enjoy forever is our pride and joy.
We are honored every time we are entrusted to conserve a memory behind glass. Galerie Severn's craftsmanship reflects the one-of-a-kind moments we are helping to preserve. We look forward to seeing your face the first time you see your piece.
Alongside building custom frames, we offer repairs, conservation framing, canvas mounting, and more. Our 20+ years of experience guarantees that your items will be cared for and given the utmost respect when we are working to place them in their new setting.
With special glass, matting, tapes, and more, our process ensures that your piece will last and stand up to the light, moisture, and other elements. At Galerie Severn, framing is an art form and a way to remember the best times of your life!